In Memoriam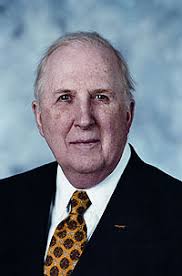 Professor Ronald C. Smith, Of Counsel
Ronald C. Smith was a faculty member at The John Marshall Law School. Previously, he was a speech professor at Loyola University. Professor Smith served as an aviator in the U.S. Navy, worked for the Santa Fe Railway as on-staff Counsel, and was a law clerk for Illinois Appellate Court Justice John V. Mc Cormick.
In 1970, Professor Smith was elected to the Illinois Constitutional Convention. He was tasked with the official explanation committee and the executive article committee. Two years later, he was appointed to the governor's transitional task force. He also served on the Illinois Board of Ethics from 1972 to 1976. Professor Smith wrote articles on Illinois constitutional law and criminal law. He is director of the National Criminal Justice Trial Advocacy Competition. In 1998, the competition was recognized by the American Bar Association as the best program. Professor Smith was honored by the Criminal Justice Section for outstanding service to the American Bar Association.
From 2001 to 2002, Professor Smith was the elected chairman of the Criminal Justice Section. During his time as chairman, he initiated the first cybercrime conference and authored numerous articles for Criminal Justice magazine.